| | |
| --- | --- |
| > | |
Gyula Racz – Das Grosse Buch der Schlagzeugpraxis
mit einem Beitrag von Thomas Hupp zur Tabla:
Thomas Hupp: East-West in Rhythm (in englischer Sprache)
Bestellen bei Percussion-Brandt
Bestellen bei alle-noten.de (Notenversand Kurt Maas)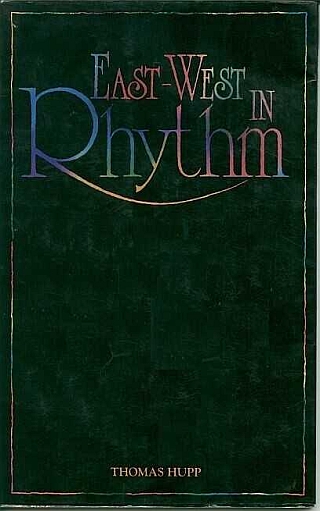 Foreword by Zakir Hussain:
This little book is a landmark in the interpretation of Indian and Western percussion, containing as it does the first transcription of Indian Rhythm to the Drum Set.
In view of the greatly increased interest shown in India and abroad with regard to our rich tradition of music, I feel it will definitely appeal to the general reader who requires a simple non-technical account of our music and its composition. I am sure this book will generate immense enthusiasm about our music.
Through my discussion during my meetings with Thomas, I discovered in him a good understanding of Indian music and this enthusiasm and deep interest is to be found in this book.